Chemical analysis of water, sediments and fish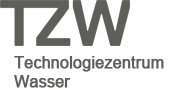 Marco Scheurer
DVGW-Technologiezentrum Wasser (TZW) Karlsruhe
Abteilung Analytik
Karlsruher Straße 84
76139 Karlsruhe
Germany
+49 (0)721 9678-255
Dr. Doreen Richter
DVGW-Technologiezentrum Wasser (TZW) Karlsruhe
Karlsruher Straße 84
76139 Karlsruhe
Germany
+49 (0)721 9678-138
The Water Technology Center (TZW) is the center of applied water research of the DVGW, the German Gas- and Waterworks Association.
Within the scope of the SchussenAktivplus project, TZW is responsible for the chemical analysis. Using modern analytical techniques (gas or liquid chromatography coupled with (tandem) mass spectrometry), the chemical composition of wastewater, surface water, sediments and biota will be analyzed. By this means the impact of the additional wastewater treatment techniques realized within the project can be determined and documented. The effects of the implemented measures can promptly be assessed by the analysis of water samples as an improved wastewater treatment should result in a concentration decrease of micropollutants present in wastewater and surface water. However, based on their hydrophobicity, compounds like polychlorinated biphenyls (PCB) and polycyclic aromatic hydrocarbons (PAH) can be expected to be mainly present in solid matter. Therefore, only the analysis of e.g. sediments is suitable to assess the contamination by these compounds.
The compounds analyzed within SchussenAktivplus were chosen according to results obtained for the river Schussen in previous projects. The compound list comprises e.g. plant protecting agents (and their metabolites), pharmaceuticals, endocrine disrupting chemicals (EDCs), flame retardants, complexing agents, artificial sweeteners, heavy metals. A total of about 165 compounds will be analyzed.